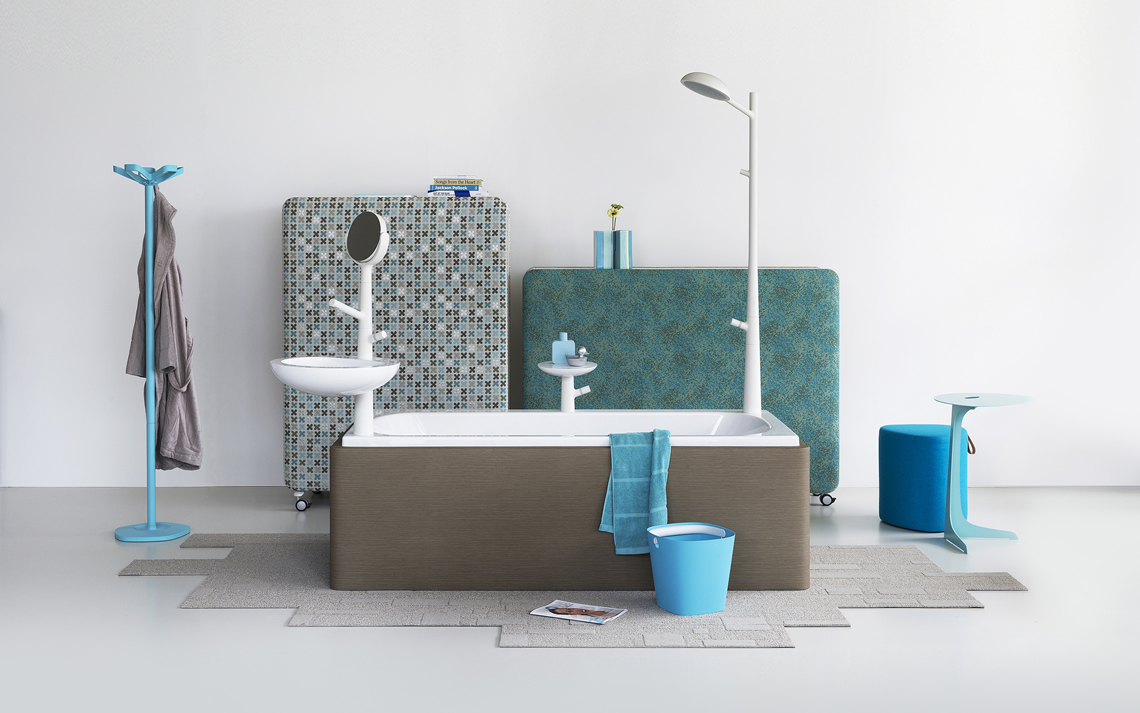 Bath
The role of bathing has also changed dramatically in the hands of Bronwasser. What is generally the least adaptable space in the house has become a flexible bathing island.
The Wellpool from Cleopatra provides the foundation for the bath, which includes an integrated shower and sink that can rotated in different positions as required. All of the pipes are nicely hidden away in the upholstered ottoman. The matching bottle on the shelf and the luxurious rubber duck add a touch of subtle wit.
Photos by Jansje Klazinga.