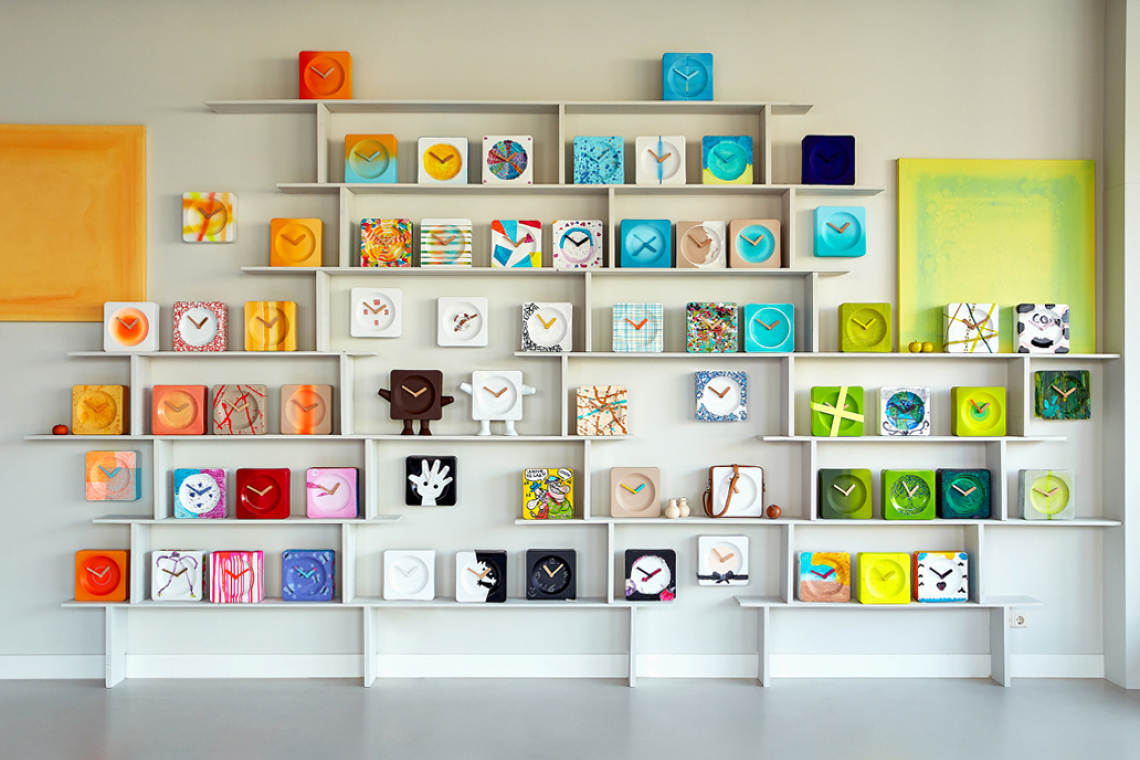 Creativi-time
Designer Robert Bronwasser created over 50 completely different and unique clocks and presented these during design festival GLUE. With this special project, he wants to draw attention to the importance of taking time for creativity.
All clocks are based on the square 'Tile' clock that Robert designed in 2012 for the Amsterdam-based brand Leff. He designed this earthenware clock with bamboo hands as a timeless interior object, which due to its square shape can easily be placed anywhere.
In addition to his own unique creations, Robert has asked a number of artists to decorate a clock. Cartoonist Hein de Kort, illustrator Joost Swarte and artist Muriel Leusink, among others, collaborated on this special project.
THE IMPORTANCE OF CREATIVITY
To stimulate creativity among young people, the entire proceeds of the clocks will go to Noordje, a studio in Amsterdam Noord that offers creative workshops for children who do not automatically come into contact with art and culture. In collaboration with Noordje, a series of clocks were painted by children from Amsterdam Noord.
www.noordje.nl