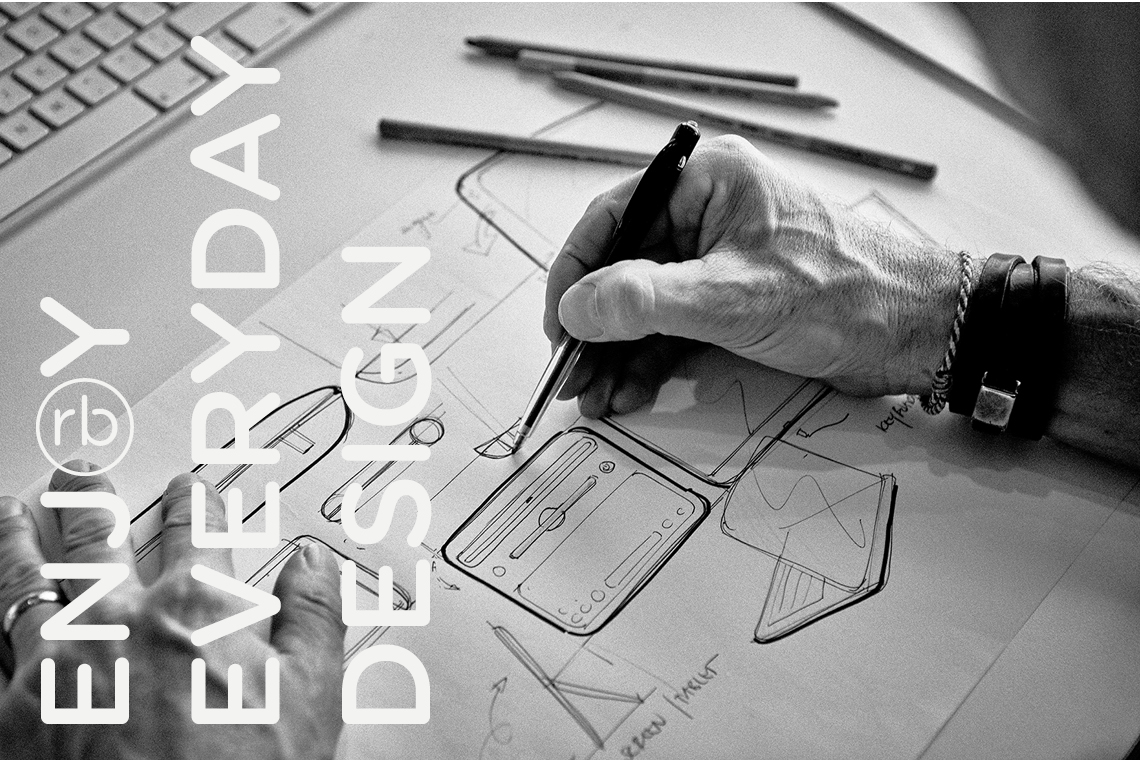 NEW BOOK | ENJOY EVERYDAY DESIGN
Industrial designer Robert Bronwasser introduces his first book with an overview of his inspiration, way of work, sketches and a wide selection of his work.
The coffee table book Enjoy Everyday Design illustrates his way of working and provides a wonderful overview of his favorite realized designs and new concepts. Designed as a stream of images and impressions where every page is different, because none of his designs are the same. This book not only provides a colorful overview of products he has designed, but also provides insight into his vision, inspiration and way of working.
Credits
Graphic design by Smel creative agency
Photography by Thomas van Schaik
Styling by Martine de Schipper
Text by Viveka van Vliet and translated by Steve Green
Printed by NPN Drukkers
Summary
320 pages full color | dimensions 25,5×20 cm | hardcover
Order
The book will be launched during GLUE Amsterdam 18-20 September 2020.
Pre-sale during GLUE and available online in October 2020.
Subscribe
Join our mailinglist and stay connected.