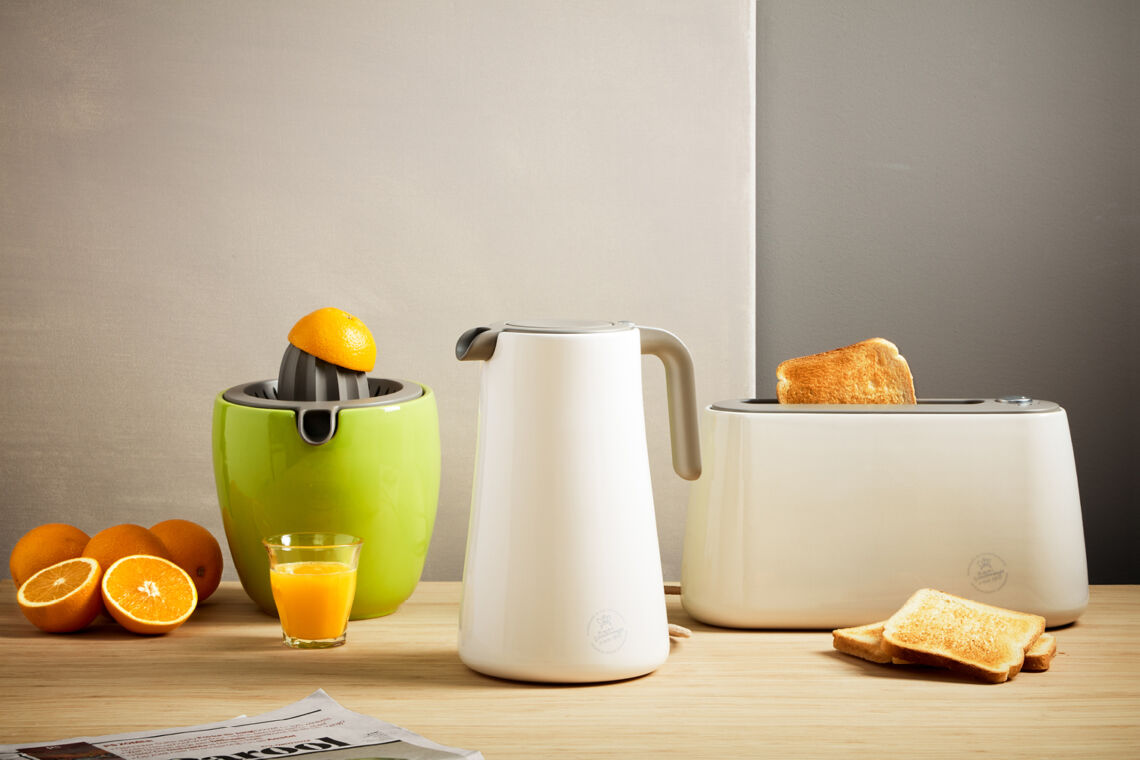 CERAMIC KITCHEN – MODERN POTTERY
Toasters, citrus presses and kettles are things we use every day. Products that are generally on view have to look good.
Ceramic Kitchen introduces unity to the look and feel of every kitchen. The items in this series form a recognizable family that unites aesthetics and functionality. Well-thought-out use of ceramics gives them an authentic, domestic appearance.