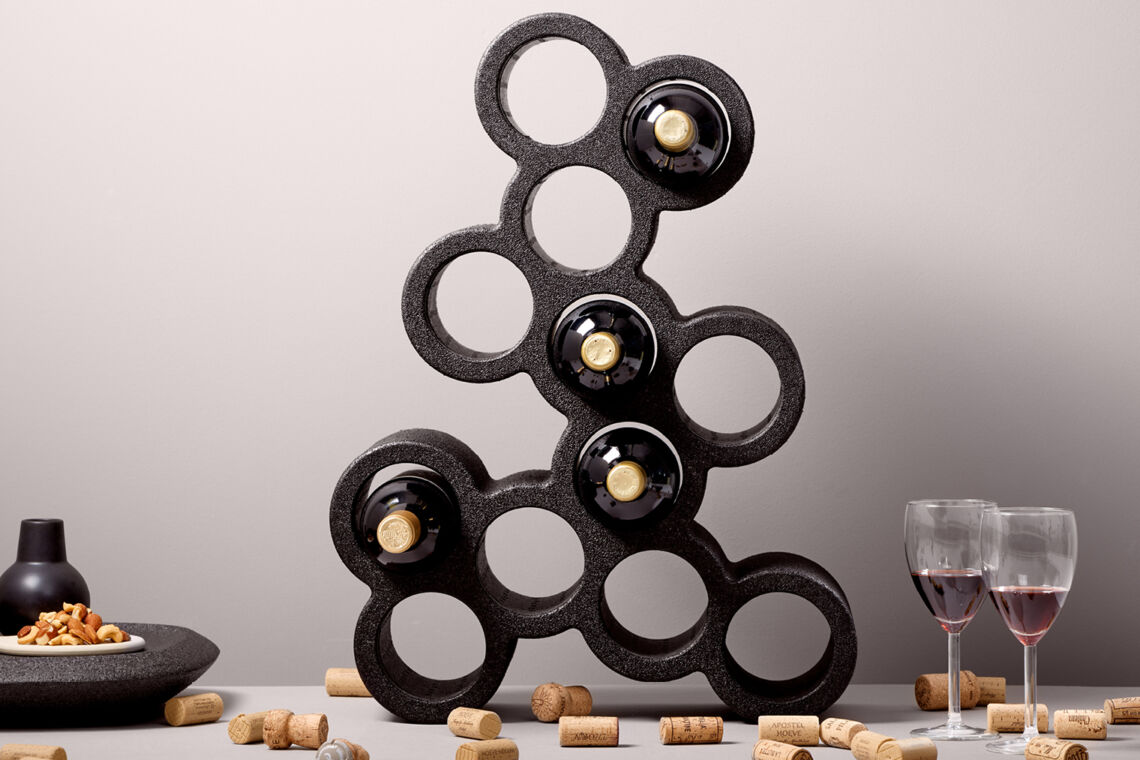 GRAPE – MORE THAN STORAGE
Good wine needs no bush, but every bottle deserves its own storage space. The Grape can be assembled in any way you want.
The Grape's honeycomb structure provides a resting place for 12 bottles – but is designed to look good even when empty. Made from lightweight, exceedingly strong EPP foam, it is easy to stack and can be endlessly extended. Innovation that is 80% air. Designed for Goods.