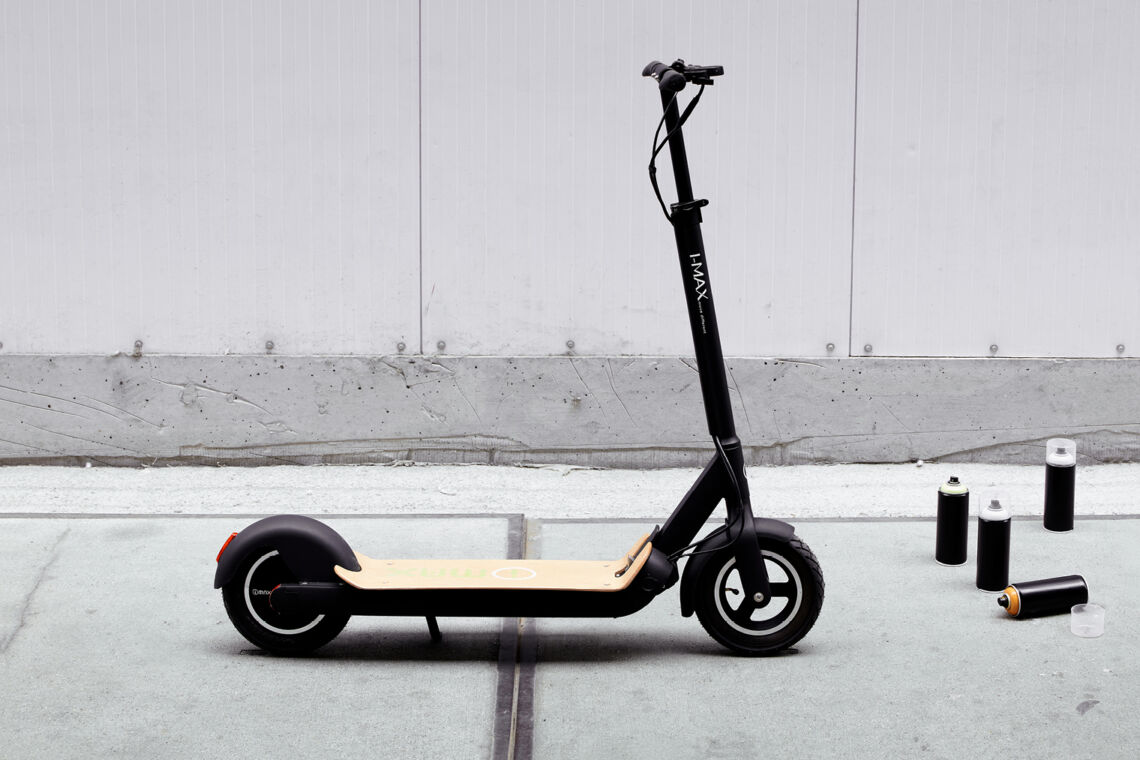 iMAX SCOOTER - URBAN CRUISING
It's light, agile, silent and clean, plus immune to traffic jams and parking problems. And above all, it's a fun mode of transport.
The distinctive iMAX electric scooter not only has an iconic design, it also seamlessly fits with the global trend among young city dwellers: the need to get around quickly and easily.
Many products which are fun to get around on are based on a board. A board gives you the sense of freedom to easily move around, in this case on the city streets.
The form is reduced to the essence with a matte black finish, while the personalised skateboard can be as colourful as you'd like, especially because users will be able to choose from a variety of designs. The scooter is foldable with one hand and easy to take along in public transport or the boot of a car. Designed for Hulong.
client
Hulong
year
2015
award
Red Dot Design Award 2015