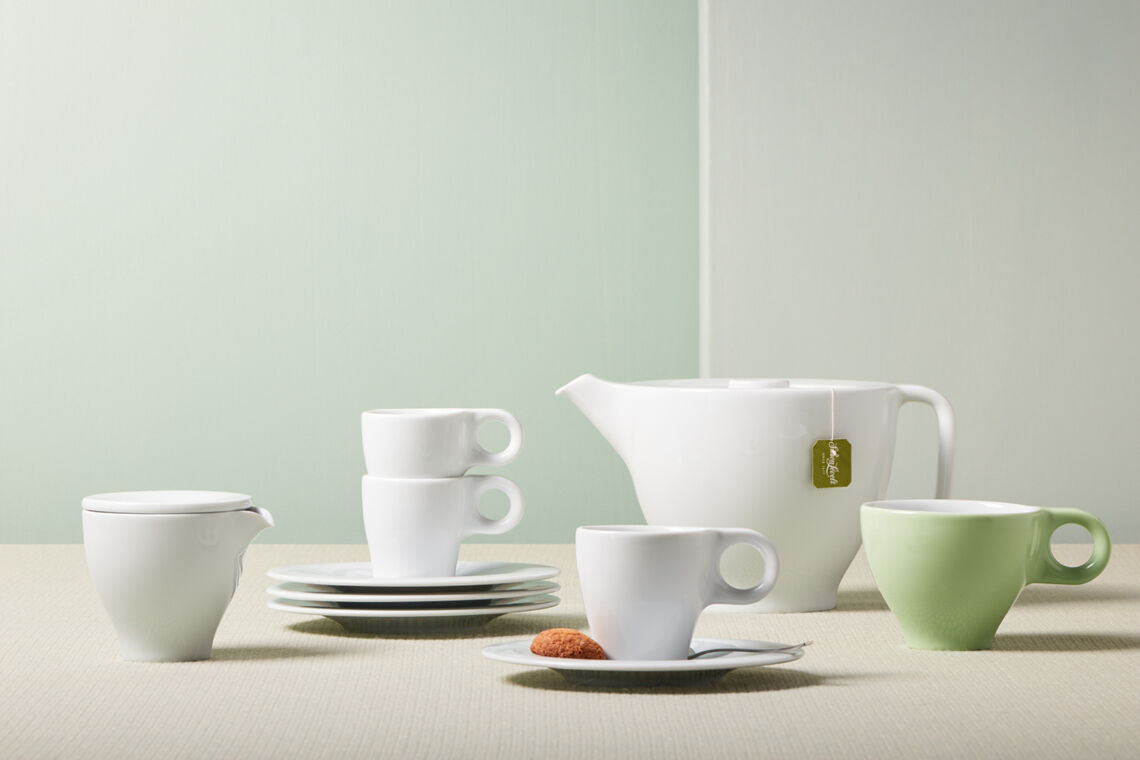 ONE – ONE SIZE FITS ALL
Whether it's a ritual or a quick shot: coffee or tea-time is always special. The One lends a touch of distinction.
A series of porcelain cups that fit seamlessly onto a uniform saucer. The stackable cups have a handle that forms an integral part of the total design. An unpretentious, traditional design that lets you focus on the quality of your coffee or tea. Designed for Simon Lévelt.
client
Simon Levelt
year
2010