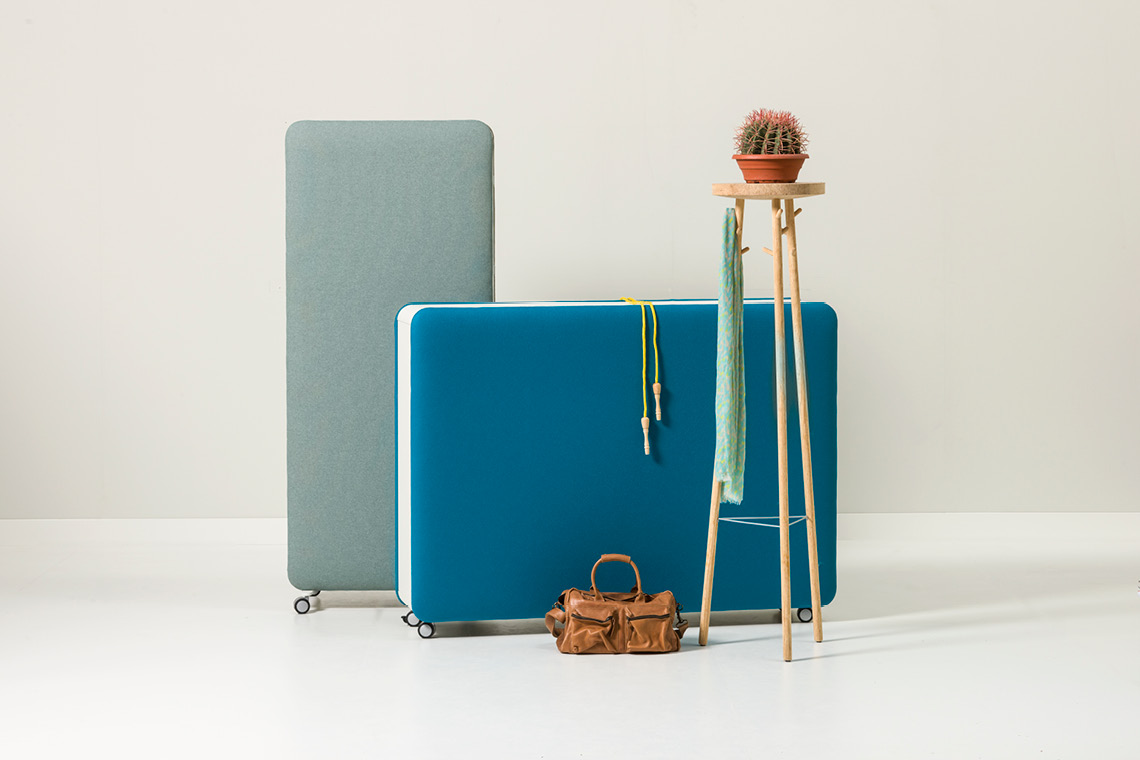 PILLOW SPACE – DIVIDE AND RULE
Multifunctional room dividers that provide pleasing acoustics. The Pillow Space has a foam panel front and back that absorbs surrounding noises.
It can be equipped with a clothes rail, shelves, brochure holders or lockers on the inside and a door can be added to close it off. The low versions provide room for an integrated planter box. Coat hooks or magazine racks can be fitted to the outside of the Pillow Space. Designed for Cascando.
client
Cascando
year
2014
link
www.cascando.nl
award
Interior Innovation Award 2015