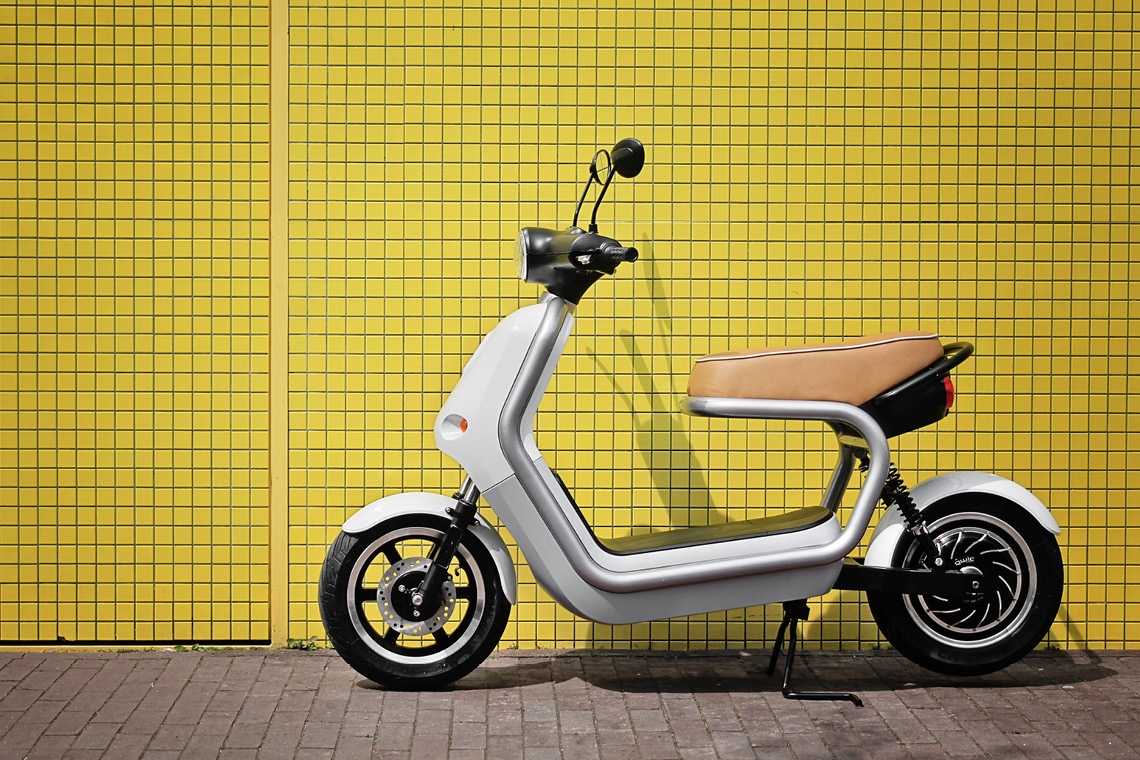 Q-SCOOTER – THE FAST AND FRIENDLY
Fast and clean, quiet and cool: this urban electric scooter will take you anywhere you want in the city.
The Q-Scooter's sturdy frame protects its more fragile components, while the open design of the frame provides maximum flexibility. There is storage space for personal belongings and removable batteries. Zero sound, zero emissions: your very own sustainable means of transport disturbs no one. Engineered by Reggs. Designed for QWIC.