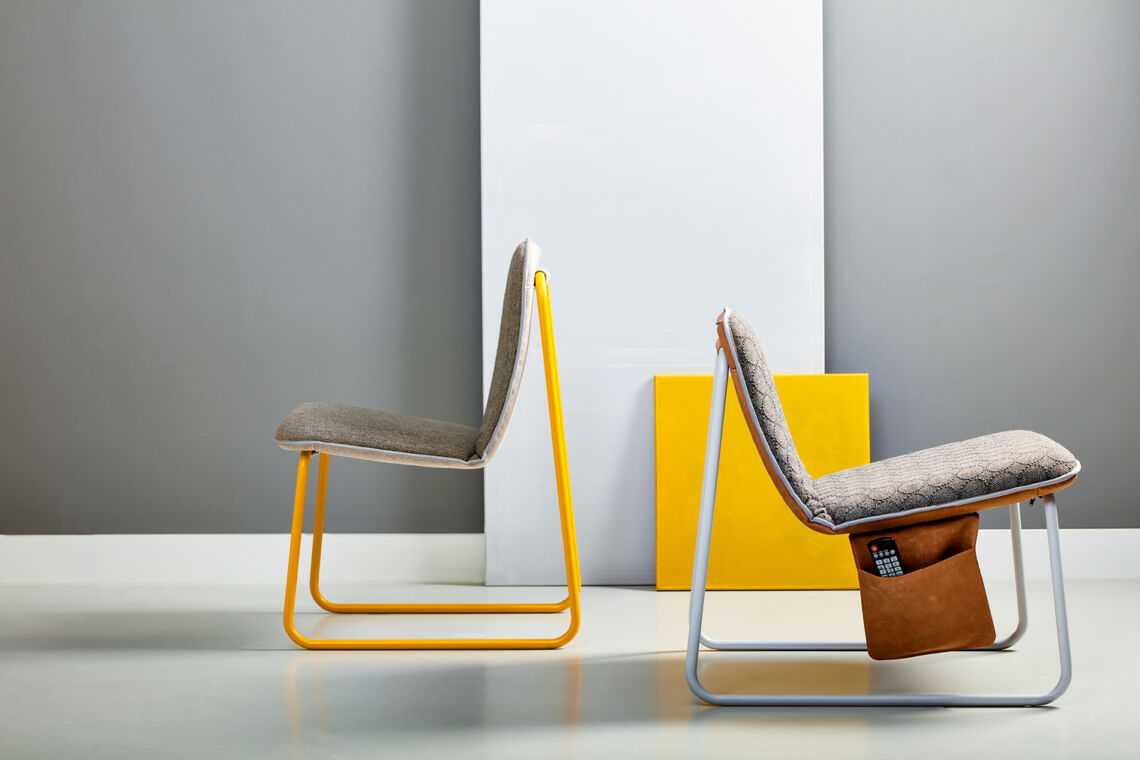 CASUAL CHAIRS – STAY SEATED AND RELAX
Comfortable chairs with storage space for your tablet or a magazine. Convenience and design: two of life's luxuries.
These are chairs that exude leisure in a slender, almost minimalist frame. Everything is within reach in a storage compartment at the back or a detachable side pocket so there's no need to get up. The easy-to-clean seat, in a trendy choice of fabrics, makes its flexibility complete.