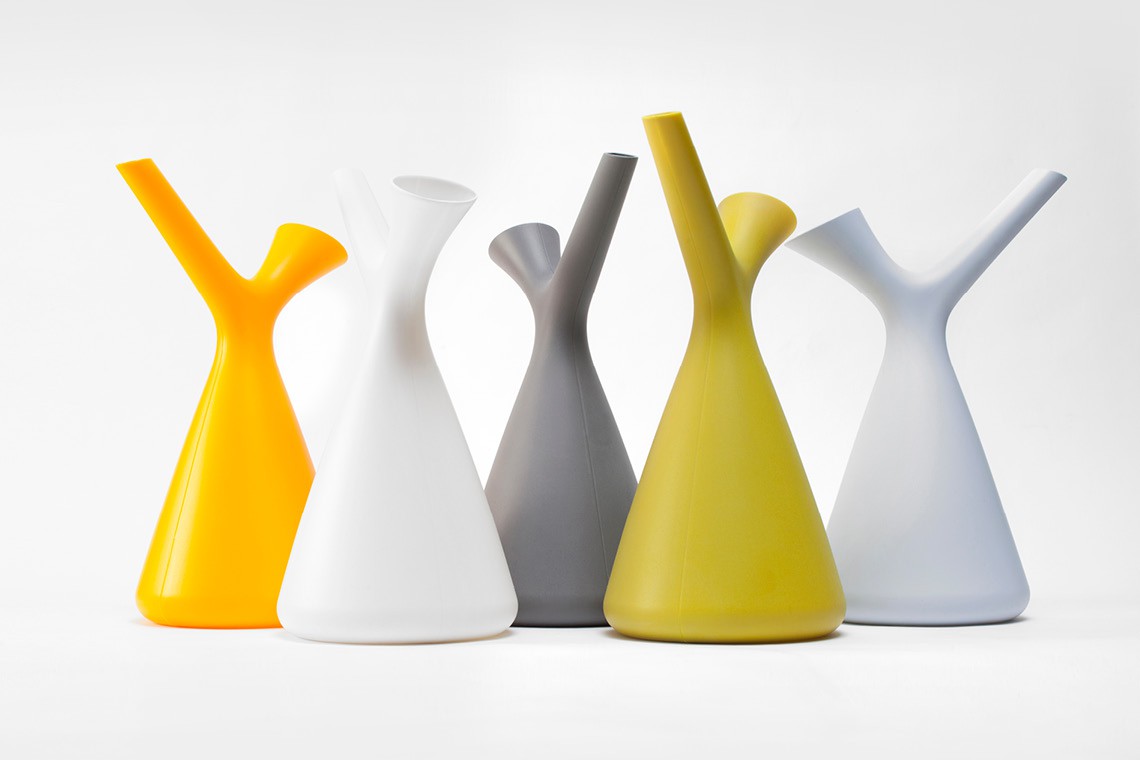 SPRING – OF THE FIRST WATER
Plants need water; watering cans could do with a make-over. Plants and people liven up when they see the Spring.
The Spring has a wide opening that minimises the risk of spillage and a slender spout to enable precise watering. The branches in its design are a reference to the plant world. Not only is its design inspired by nature, but so are its colours: pure white, sunshine yellow, olive green, sky blue and lead grey. Designed for Goods.