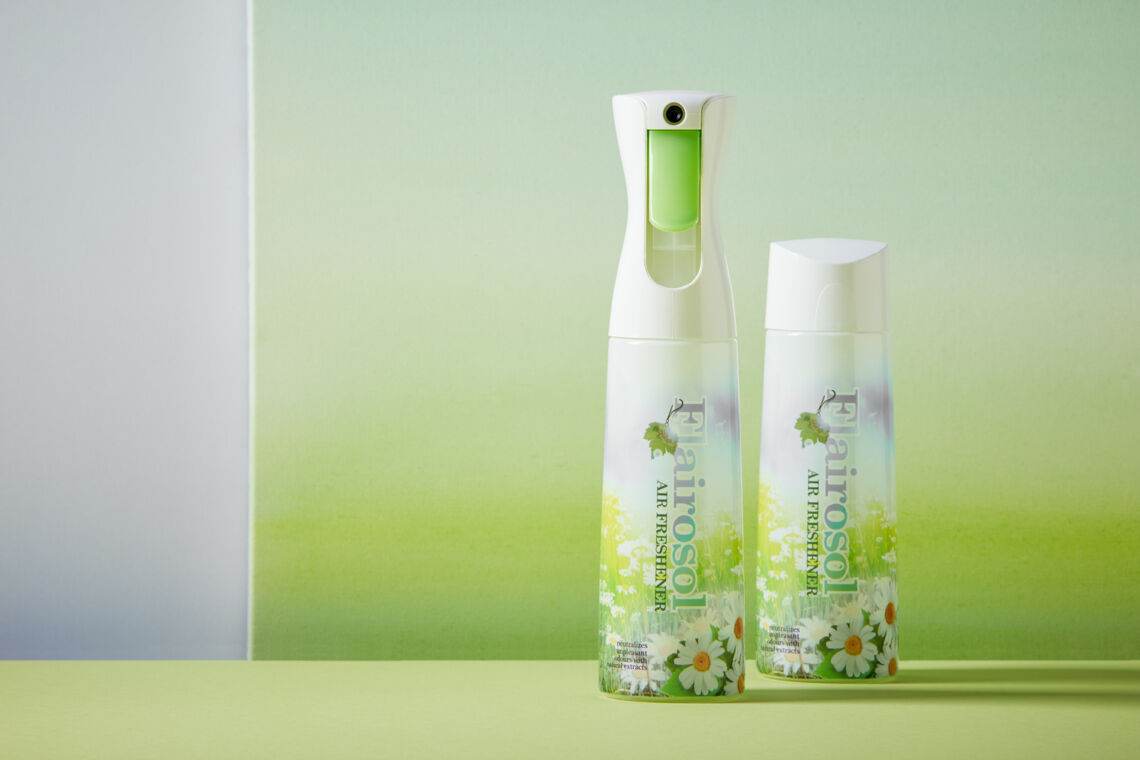 FLAIROSOL – SPRAY WITH FLAIR
Environmentally friendly and easy to use too: this system bridges the gap between aerosols and trigger sprays.
To use the Flairosol, you have to 'pump' before you can spray. A minor inconvenience but a massive gesture, since it is good for the environment. The bottle and cap are integrated in an ergonomic and stylish design. Replacement bottles make it reusable. Graphic design by Reggs. Designed for Afa.
client
Afa Dispensing Group
year
2011
award
Dispensing Innovation Award 2013