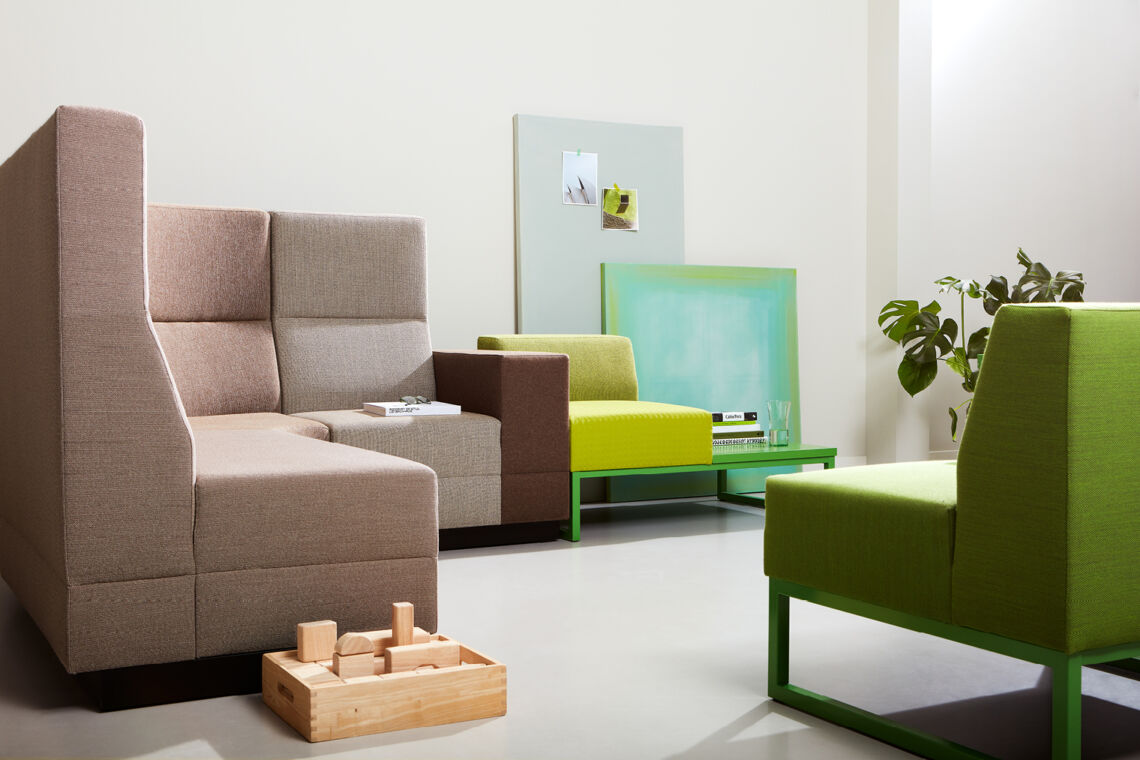 BRICKS – A LITTLE PRIVACY AT BIG OFFICES
Bringing atmosphere and colour to open-plan offices and open spaces. Flexible working at its best.
Bricks is a modular system for creating dividing walls and seating areas exactly where you want them. Their structure and function are defined by playing around with the components. Streamlined architectural design makes the seating elements part of the interior. Designed for Palau.