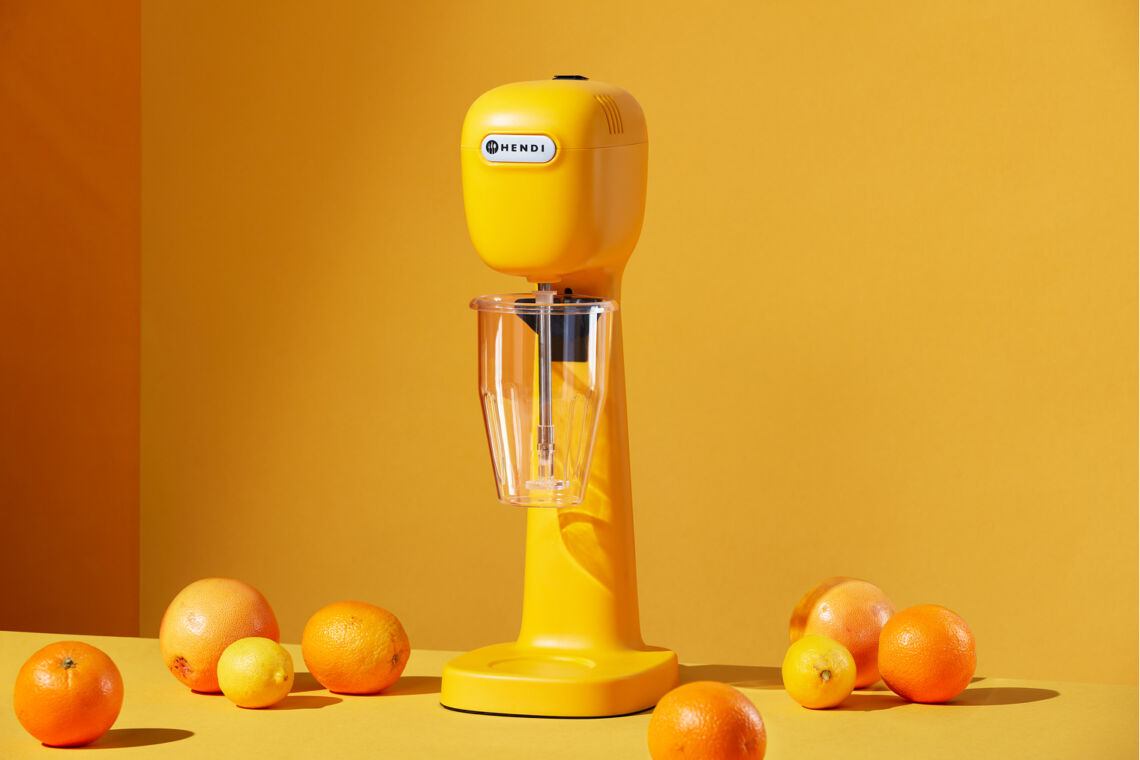 Signature shaker
HENDI's new milkshake mixer looks like a colorful and outspoken, tough and cheerful character that seems to have stepped straight out of a cartoon. The Dutch supplier of professional kitchen tools and equipment, asked Robert Bronwasser to redesign the existing, purely functional one.
The result: an iconic eye-catcher that shakes up the market with the recognizable signature of the designer.
Bronwasser came up with tasty colors for the new milkshaker that will make you lick your fingers. There's sunny yellow and cool ice blue, one as red as a strawberry smoothie and a light brown one that hints at frappuccinos and iced coffee. In addition there are also the more neutral white and black versions.