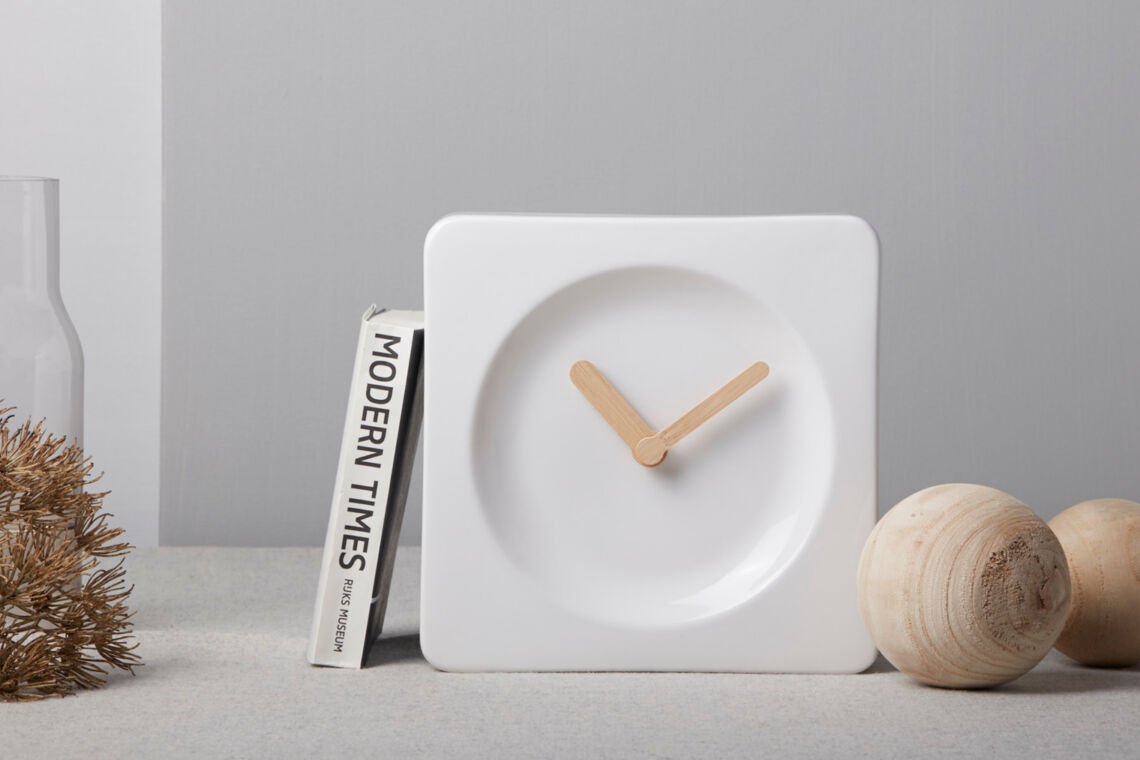 TILE – TAKE YOUR TIME
At home, you have the time. The ultimate clock for your home is the Tile. Not only an object to grace any interior, but it will tell you the approximate time too.
The Tile, made from timeless, stylised ceramic with bamboo hands, can be hung on the wall or will stand alone. It represents the clock returned to its essentials: the essence of home restored. Designed for LEFF Amsterdam.
client
Leff
year
2013
award
Interior Innovation Award 2014