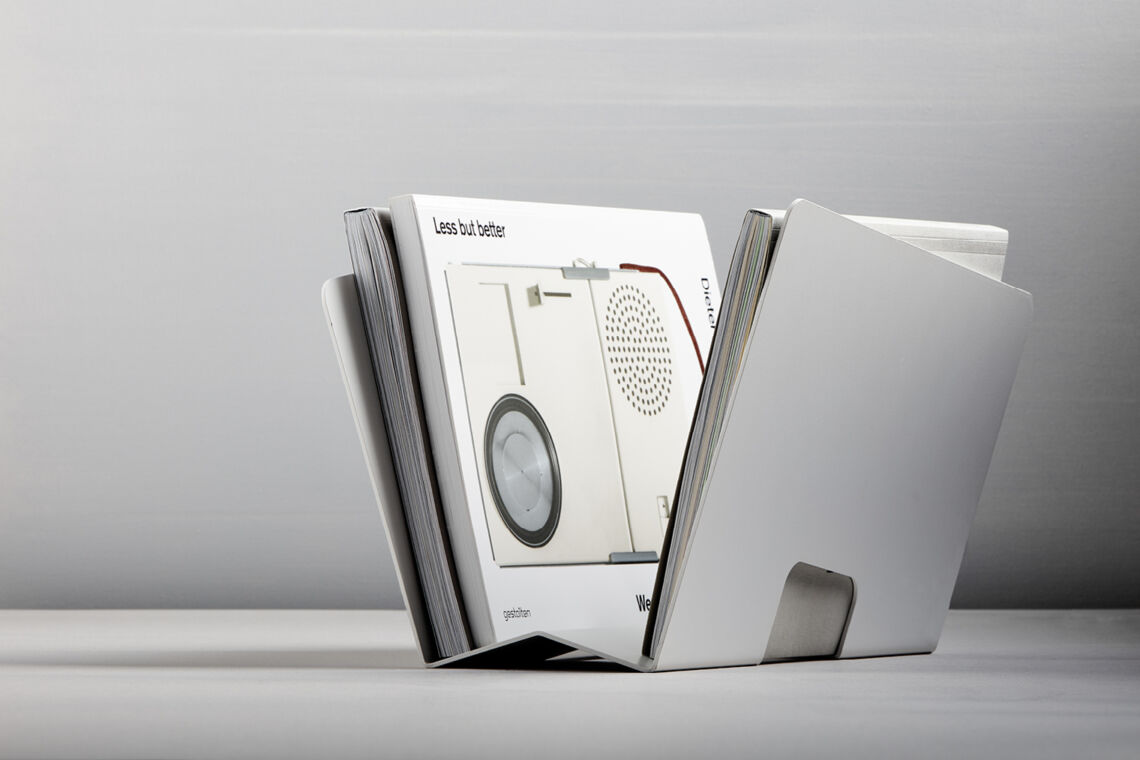 CONTOUR AND MERGE – GISPEN CLASSICS WITH A TWIST
Don't change a classic design – unless you can improve it, or unless you're challenged by the original creators.
Simple devices such as a magazine rack and plate, unpretentiously and functionally designed in the Gispen design tradition, have been given a new life after minor adjustments. Playing with tradition: sheet steel given a twist to turn it into timeless design. Designed for Gispen.