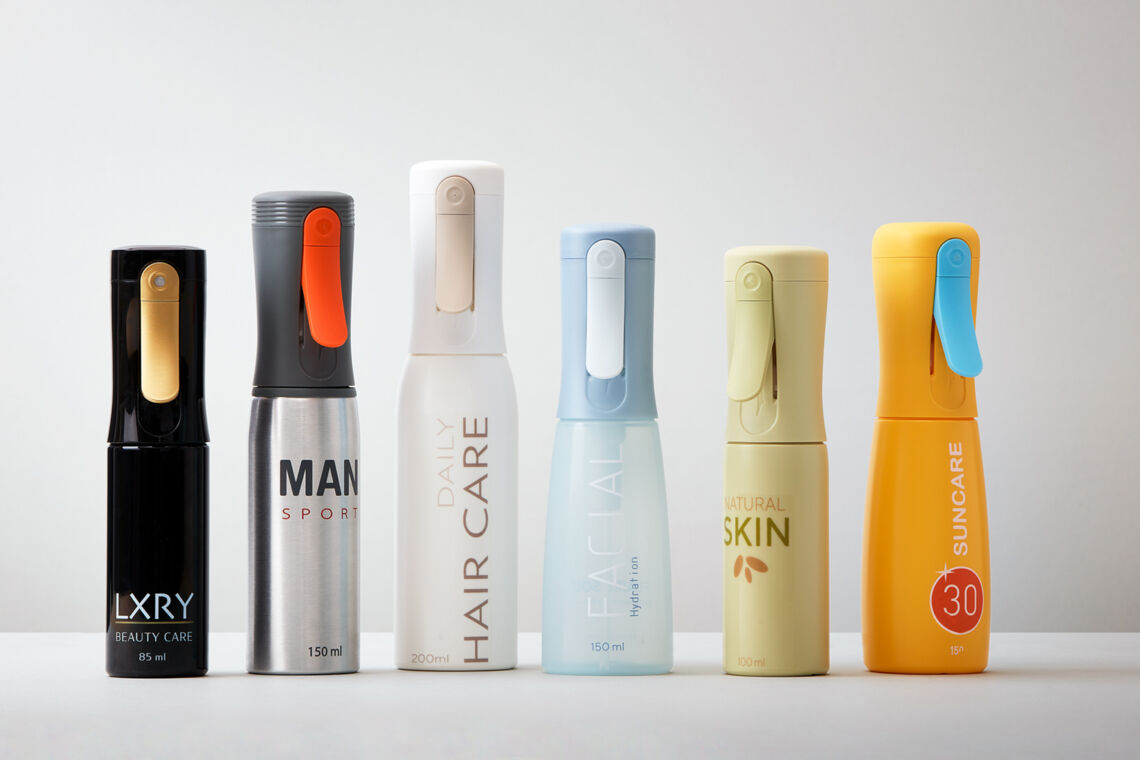 FLAIROSOL. NEXT GENERARION SPRAY
Commissioned by AFA Dispensing, Robert Bronwasser designed a new Flairosol® variant for personal care applications. Flairosol® is a sustainable liquid dispensing system. Non-aerosol, refillable and recyclable.
Robert Bronwasser designed an elegant product in which he managed to hide the innovative technology in the housing in such a way that there is a balance between the ergonomic and friendly shape of the bottle and the integration of the trigger and nozzle. By varying the top cover and shape of the flacon, different versions of the Flairosol can be made.
For the introduction, the designer created six examples showing the possible applications for the personal care market, such as hair care, deodorant, facial cleansing, skin care and sunscreen.
client
AFA Dispensing
year
2022
award
G100