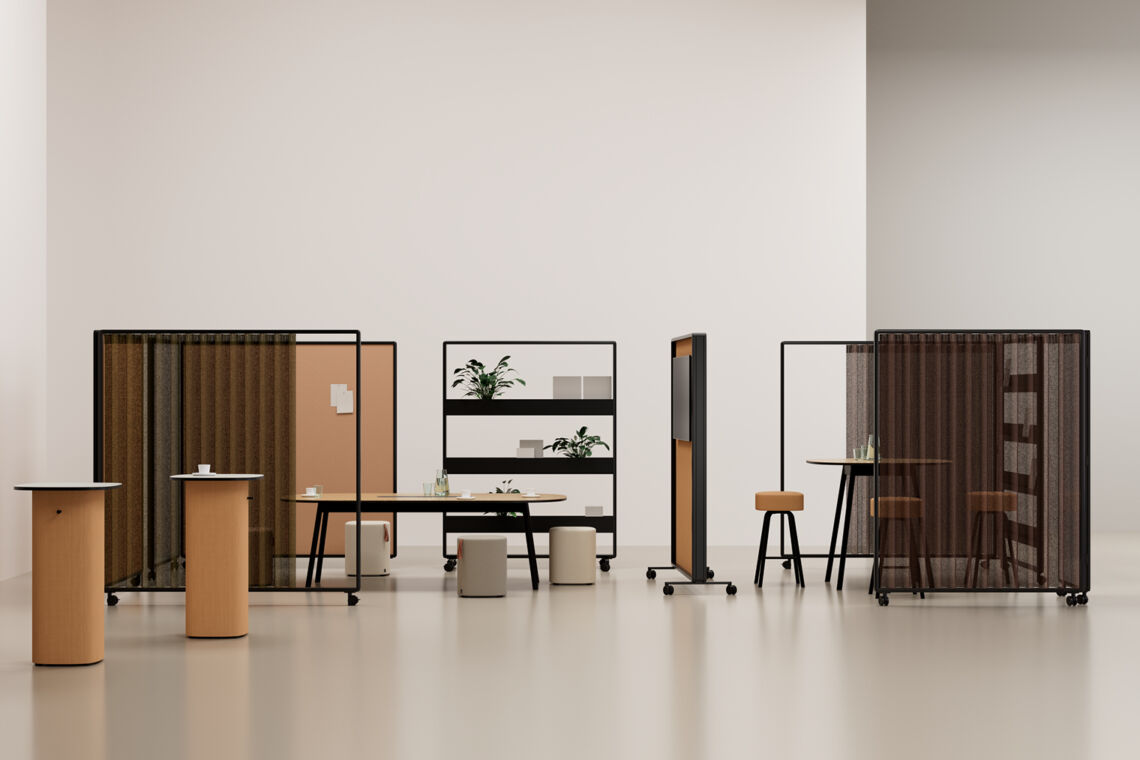 PATIO. CREATE SPACE WITHIN SPACE
Patio is a space-organising system for open-plan offices designed to increase the productivity, connectivity and well-being of individuals and teams. It is a three-dimensional space dividing concept that allows you to retain the original office landscape while resolving the disadvantages of open space working environments. Mobile, agile and very practical.  
With Patio your transform open space into hybrid space. By combining the lightweight two- and three-dimensional frames of the Patio series, you can easily customize mobile wall and corner configurations. Meetings, concentrated work to meet a deadline, musing about your upcoming vacation over a quick lunch: with Patio you bring everything together.  
The Patio series consists of slim, subtly designed aluminum frames, equipped with fixed corners or hinges. The unique connective system of Patio allows you to clip two or three frames together, and thus create the personal workspace atmosphere you need. You can equip your Patio set-up with acoustic panels, upholstered panels, curtains, whiteboards, magazine trays, shelves, planters and much more. 
client
Cascando
year
2022
link
Cascando.com
award
ICONIC AWARD 2023 Innovative Interior