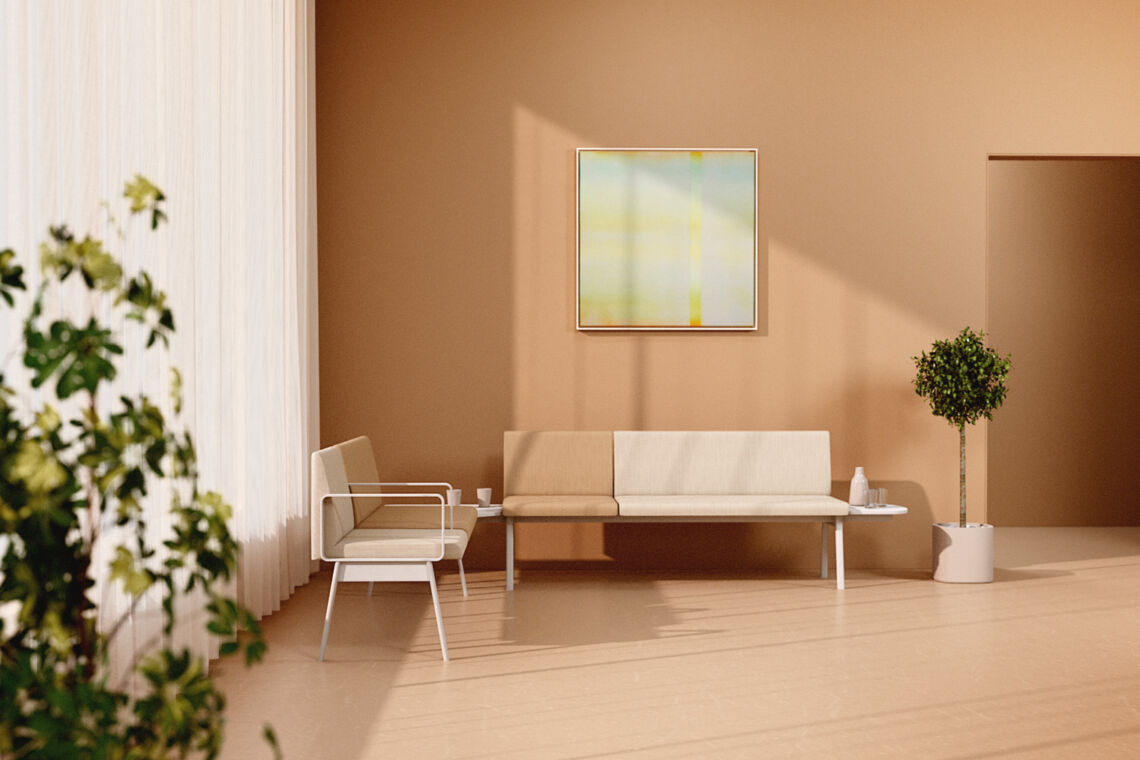 Waiting made welcome
Riva, the new modular seating system for entrances, lobbies, and waiting areas, makes waiting worthwhile. Designed by Robert Bronwasser for Casala, it's an ideal choice for interior designers seeking an ergonomic seating solution that offers a warm welcome to those waiting.
Inviting, sustainable, and colourful.
Riva is designed as an informal and modular seating system with an open character. It allows for easy customization and combination. With its various seating and table elements, armrests, and a wide range of fabrics, colours and finishes, there is always a configuration that perfectly suits the desired reception style. People can choose their preferred distance from others, and the arm- rests provide support for sitting and standing.